Lucifer's Commission
2014
À l'origine de Lucifer's Commission, il y a la volonté de proposer une relecture d'archives existantes de Woody Vasulka.
Partant du modèle de la roue et du cylindre, les séries de photographies Alamos et Analog ont ainsi été revisitées avec le logiciel inventé par le SLIDERS_lab. Il en résulte des nouvelles circulations dans des architectures d'images qui placées dans l'espace virtuel 3D font naître des points de vue originaux et des regards novateurs sur l'oeuvre.
Ce réemploi actualise les images initiales qui quittent alors leur statut d'archives pour apparaître comme des créations.

Générique
• Conception et direction artistique : Frédéric Curien, Jean-Marie Dallet, Hervé Jolly, Woody Vasulka.
Production
• Labex Arts-H2H (Université de Paris 8, France), Le Fresnoy, Studio national des arts contemporains, Turcoing, France.
Technique de réalisation
• 3 écrans contigus réalisant chacun un angle de 185° avec l'autre affichent des images vidéoprojetées. 3 vidéoprojecteurs sont suspendus qui envoient des images sur les écrans. 6 haut-parleurs sont disposés deux par deux derrière les écrans.
Expositions
• 2020 : Point Zero. Woody Vasulka, Fosdick-Nelson Gallery, School of Art and Design at Algred University, NY, États-Unis.
• 2019 : Mémoires vives, fondation Liedts-Meesen (Gand) et Bozar (Bruxelles), Belgique.
• 2017 : Les vitrines du Labex Arts-H2H, Labex Arts-H2H, ENS Louis-Lumière, Saint-Denis, France. Sculptures matrices 2, 7, 8.
• 2016 : Flux et reflux du signal, Steina et Woody Vasulka et SLIDERS_lab, Le Cube, Issy-les-Moulineaux, France.
• 2016 : Vasulka's Variations : Steina et Woody Vasulka & SLIDERS_lab, centre d'art Le LAIT, Albi, France.
• 2014-2015 : Au commencement était le bruit, espace multimédia Gantner, Bourogne, France.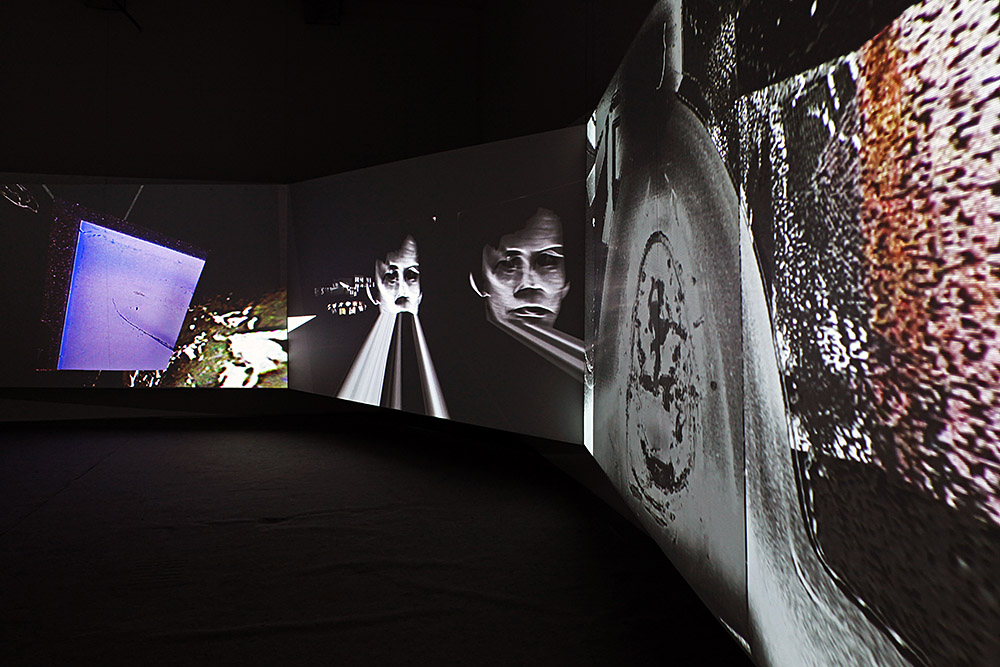 Photo © Phoebé Meyer

Photo © Phoebé Meyer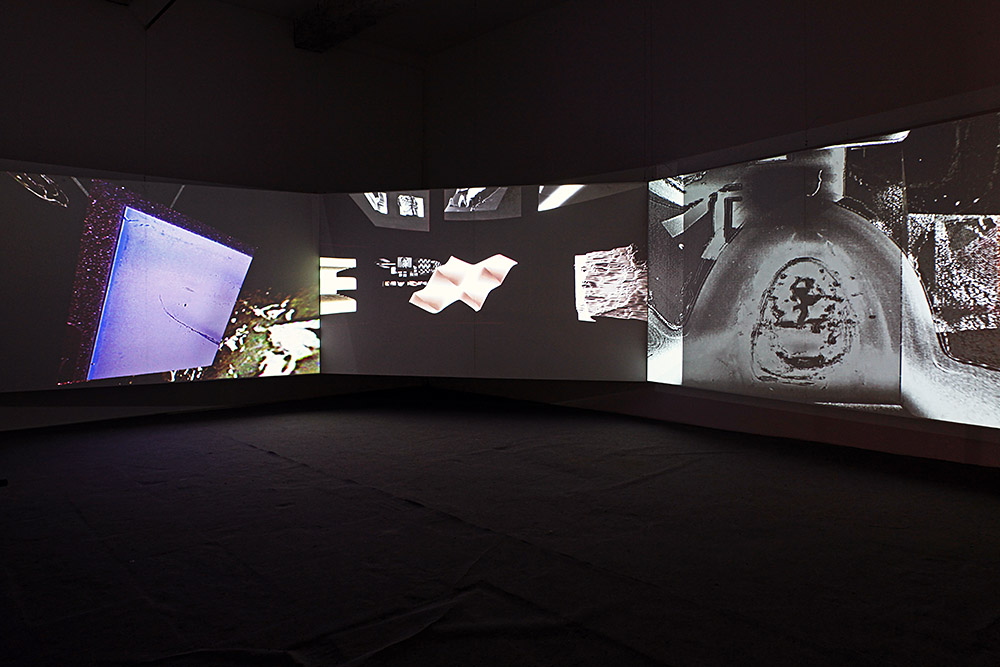 Photo © Phoebé Meyer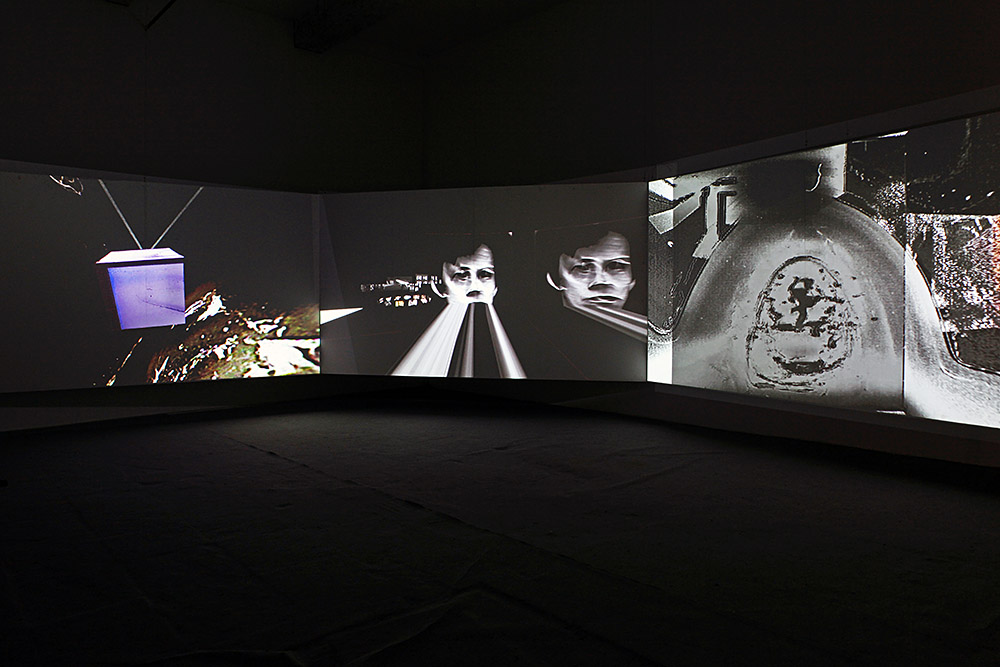 Photo © Phoebé Meyer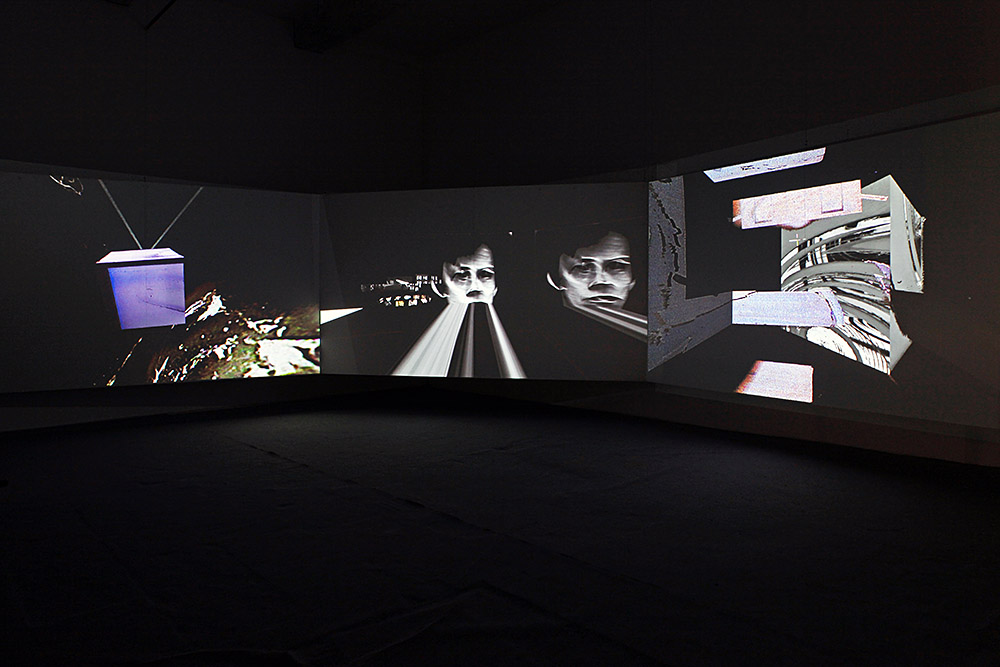 Photo © Phoebé Meyer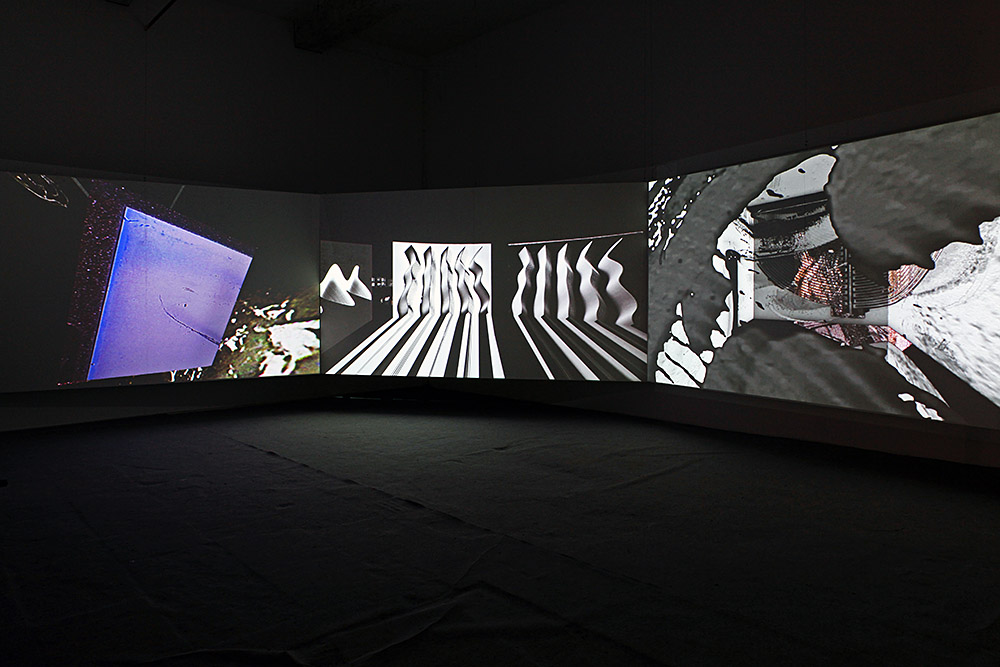 Photo © Phoebé Meyer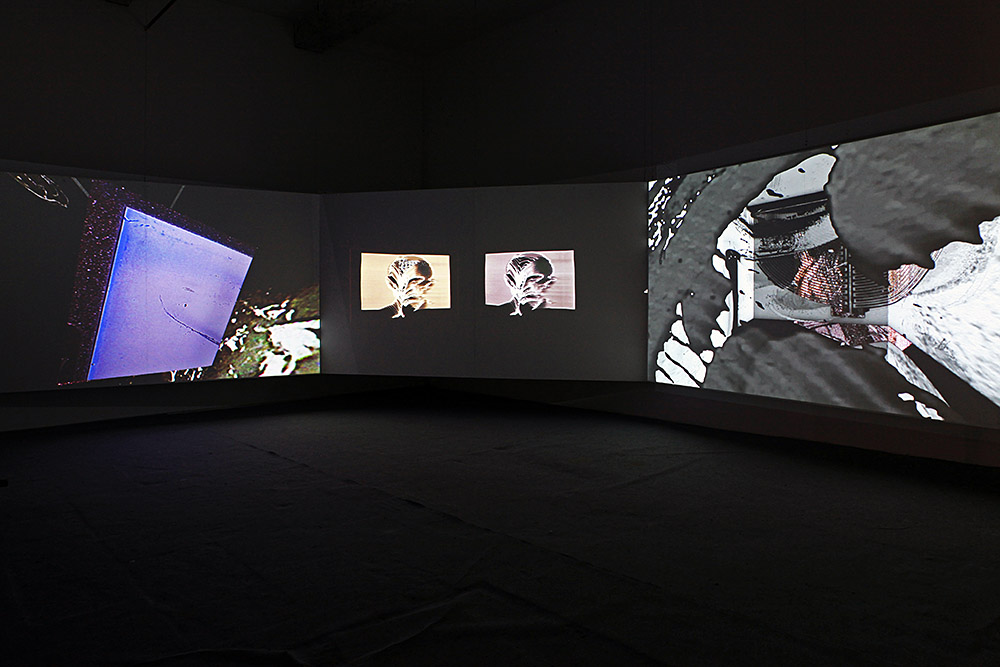 Photo © Phoebé Meyer